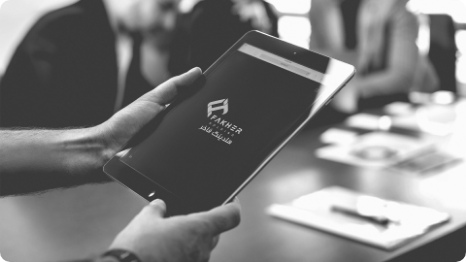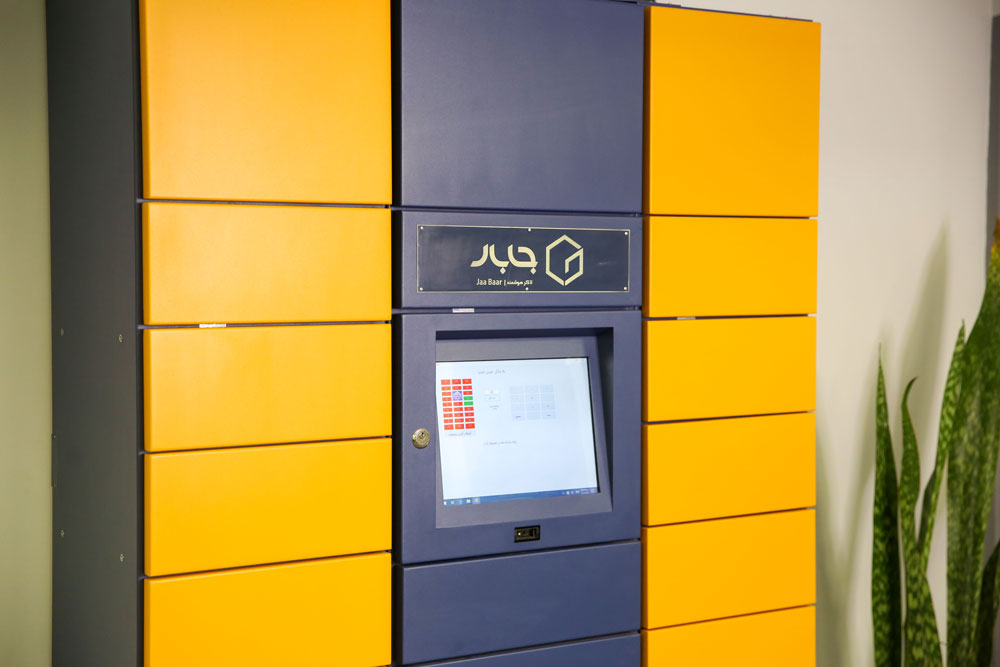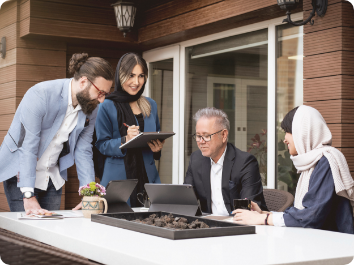 JaaBaar Co. as one of the subsidiaries of Faakher Holdings was established in 2020. It provides services to the post and logistics, e-commerce, businesses and the to the public. In fact JaaBaar's product is a completely smart box which has the ability to store postal items to deliver them to the owner in the shortest possible time. These smart boxes are installed in various areas throughout the city to facilitate access to the parcels for their owners. With the help of JaaBaar services post, logistics, couriers and also e-commerce companies can benefit from the efficiency and the optimal time and cost management in First- and Last-Mile delivery. One of the main advantages of JaaBaar over traditional methods is the delivering or the collecting of the parcels to/from a specific locker thus, instead of delivering / collecting of multiple parcels to/from several points relatively close to each other, the postman leaves them in the specific lockers of that location.
JaaBaar Mission
Development of IOT-Based service network to complement value chain of post, logistics & e-commerce industry with an ecosystem approach emphasizing on Zboom by prioritizing smart lockers
چشم انداز جابار
24/7
24x7 پشتیبانی
99.99%
آپ تایم پلتفرم جابار
JaaBaar Values
Completion of Post & Logistics Supply Chain Ecosystem
Environmentally Friendly (Emission reduction by JaaBaar Smart Lockers)
Protecting customers' privacy & respecting their rights
Reducing the collection & distribution costs of couriers
Updating technology & upgrading knowledge in post & logistics industry
Increase in the level of welfare of end user
Social Responsibility
Covid-19 Pandemic
In Corona epidemic, when the economic activity of many businesses around the world was declining, the courier industry was one of the few industries to enjoy economic prosperity. Due to the closure of businesses, many purchases and economic activities were done online, and the transfer of these online purchases boosted the courier industry.
In the meantime, package delivery was of special importance because the new technologies introduced in this section have met the previous needs and also covered the new needs of customers. For this reason, the need for intelligent delivery systems for receiving and receiving postal items became particularly important. In this regard, and in response to this new need of the society, Jaabaar Company started its activity and determined its competitive advantage by providing software platforms for smart lockers.
Sponsoring Researchers and Technologists
The relationship between industry and academia in any country can have a decisive effect on the economic growth of that country. Today, the development of industry and academia, as well as the cooperation of these two institutions, has led to major economic projects and their success.
Jaabaar Company intends to support the projects of researchers and technologists in the field of post and logistics, e-commerce, IoT, etc. in order to support and promote scientific projects as well as maintain the relationship between industry and academia.